Today in Johnson City History: May 29 | Living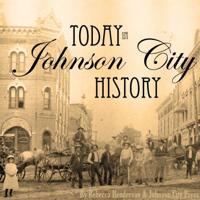 May 29, 1897: One hundred and twenty-five years ago today, The Cincinnati Enquirer reported that "WJ Matthews, James H. Jones and JB Stuart were today (sic) appointed members of the Pension Examining Board of Johnson City, Tenn."
The Cincinnati Enquirer was, and still is, a Cincinnati, Ohio newspaper. Johnson City did not have a daily newspaper in 1897. However, The Comet was published on a weekly basis.
May 29, 1922: A century ago today, The Knoxville Sentinel reported sad news with a Johnson City Deadline. 'AA Johnson, driver of a Ford, and Lou Hughes, eight-year-old daughter of Mrs. Nettie Hughes, Newland, North Carolina, were killed and the mother and sister, Miss Pearl Hughes and Lem Hughes were injured when the car fell from a bridge near Minneapolis, NC Suday (sic) overnight, according to reports here today.
Minneapolis, North Carolina is located approximately 29 miles from Johnson City.
The Knoxville Sentinel is now published as Knoxville News-Sentinel. The Johnson City Chronicle was not published on Mondays in 1922. May 29, 1922 fell on a Monday.
May 29, 1947: Seventy-five years ago today, the Johnson City Press-Chronicle reported, "Carroll B. Reece, former Representative for the First Congressional District and now Republican National Chairman, will be the keynote speaker at the Memorial Day drills at the veterans administration tomorrow.
"Governor Jim McCord will attend the celebration, after which he will travel to Montreat, North Carolina to address the General Assembly of the Presbyterian Church."
"The event is expected to attract several thousand Johnson City and upstate residents. Several veterans administration dignitaries will be in attendance as well as members of the various veterans branches.
"A feature of the program will be a program hosted by the Bugle Corps of Bluefield, W. Va., the evening before the annual memorial observance and a 30-minute program preceding the drills in which more than 350 Girl Scouts will participate."
"The Gold Star Mothers, numbering 467, have been invited as special guests."
"The program will take place at the reservation's recreation ground near the cemetery," said VA Director Col. Lee H. Harr.
"Most commercial establishments will be closed for the day in Johnson City to participate in the program. This will include retail and grocery stores, banks, county, municipal and federal offices. No mail will be delivered in towns or rural areas, except for special deliveries, and the general delivery counter will be open from 9 a.m. to 10 a.m. in the main post office building.
May 29, 1972: Fifty years ago today, in an article bearing the signature of Henry Samples, the Johnson City Press-Chronicle reported: "State Representative PL Robinson announced today that he is changing his constituency to allow, as well as his Republican colleague Bob Good, to continue their efforts. to establish a medical school in Johnson City.
"Stating his change 'strictly for medical school effort,' Robinson said he would change his voter registration from Lamar to Boones Creek on Tuesday, making him eligible to run in the 6th Legislative District."
"He said he and his family hope to find new homes in the Boones Creek area while converting their current Jonesboro home into a business office for his produce farm."
"A decision by a panel of federal judges last week placed Robinson and Good in the same (6th) legislative district, a decision that raised three alternatives for the two state representatives."
"We could have dropped out of politics, they could have clashed in the Republican primary in August, or we could have changed residency, which Robinson announced today."
"Although Robinson said at an early morning press conference at the Municipal Security Building that he saw 'very little reason to change districts,' he said it would be a mistake to 'break up this team. "who worked for the medical school."
Jonesboro was spelled that way in 1972.
May 29, 1997: Twenty-five years ago today, the Johnson City Press announced the death of a prominent Johnson City dentist. "Dr. Jerry Allen Mooneyhan, 53, 711 N. Mountain View Circle, died Wednesday, May 28, 1997 at Johnson City Medical Center.
"He was a native of Cocke County and a former resident of Greene County. Dr. Mooneyhan has lived in Johnson City for the past 20 years. He was the son of Madge Ottinger Mooneyhan, Greeneville, and the late Glen F. Mooneyhan.
"Dr. Mooneyhan was a graduate of Greene County High School and East Tennessee State University, where he earned a bachelor's degree and served on the faculty while pursuing graduate school. He earned a Doctor of Dental Surgery degree from the University of Tennessee Medical Units at Memphis.
"He was a member of OKU, the Dean's Society, Who's Who and served as class president at UT."
"Dr. Mooneyhan was a surgical resident at John Gaston Hospital for a year.He was a faculty member of the Department of Community Dentistry and helped establish an internship program in East Tennessee.
"Dr. Mooneyhan opened a private practice in Johnson City in 1974."
"He was an active member of the First District Dental Society, the American Association of Endodontists and the American Dental Association."
"He created an endodontic residency program at UT College of Dentistry, Memphis."
"Dr. Mooneyhan has been actively involved with Tulsa Dental Products LLC for the past six years and served as a member of the executive committee. He was vice president of dental education and was responsible for research and development. Dr. Mooneyhan helped design several instruments used in endodontics for which he was granted patents.
"He was a Navy veteran, having served as Airman 3rd Class aboard the USS Constellation and on Admiral Thomas Moore's emergency staff with the 7th Fleet."
"Dr. Mooneyhan has served on the Board of Trustees of the Chamber of Commerce and the Advisory Board of ETSU's College of Arts and Sciences. He has served as President of the Johnson City Country Club. Dr. Mooneyhan has served as a board member of SunTrust Bank and the Johnson City Library Board, and was a member of the Hurstleigh Club.
"He was a member of First Presbyterian Church, where he served as a deacon, elder, assistant superintendent, and superintendent of Sunday School, and was a member of Mary Wood's Sunday School class."
"Dr. Mooneyhan was predeceased by a son.
"Survivors, in addition to his mother, include his wife, Mrs. Ann Craig Mooneyhan; two daughters, Mary Craig Mooneyhan and Jocelyn Ann Mooneyhan, both of Johnson City, and one brother, James Miller Mooneyhan, Gray.
Morris-Baker was in charge of the arrangements."