"Through the Roof": The Impact of Rising Costs on Dentistry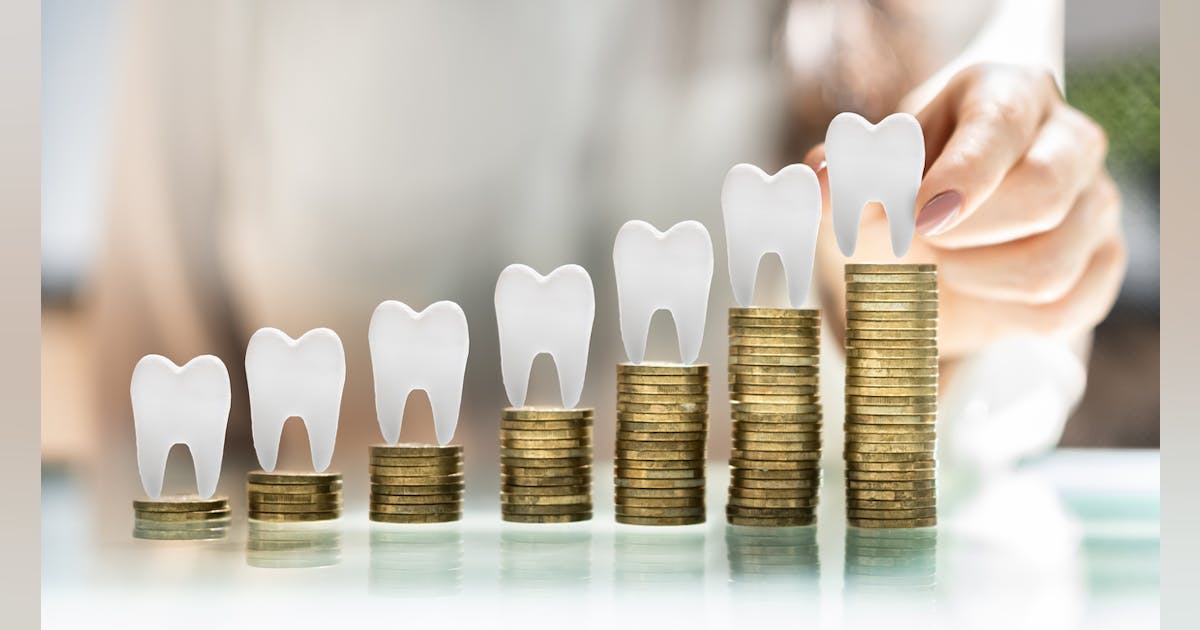 The ADA Health Policy Institute (HPI) has released new data showing sharp increases in operating costs for dental practices, while insurance reimbursements have held steady or even fallen.
About 1 in 4 saw the costs of supplies and materials increase by at least 20%
47% of dentists said lab costs had increased by more than 20%
44% of dentists said staff salaries had increased by more than 44%
1 in 4 dentists said their insurance reimbursements decreases
DentistryIQ reached out to Chelsea Fosse, DMD, MPH, Senior Health Policy Analyst, HPI, for a closer look at this data and what the ADA hopes to do for dentists.
Why Recent Dentistry Cost Reports Aren't Quite What They Seem
In July 2022, the US Bureau of Labor Statistics released a Consumer Price Index (CPI) report showing a sharp increase in the cost of dental services. For example, CNBC noted, "Medical care costs climbed 0.7% on the month, propelled by a 1.9% increase in dental services, the largest monthly increase ever for this sector in data. dating back to 1995."
But the HPI team suspected those numbers didn't really tell the whole story, Fosse says. "There was an increase in the dental CPI, but when you really looked at this year over year instead of last month, the increases in the dental CPI were less than the CPI of all items. It wasn't as drastic as some of the announcements made at that time suggested.
"Despite all of this, our team really wanted to understand what might be behind any increase in the CPI for dental services," she says. "So we started thinking, okay, what are these practice operating costs that could possibly be reflected in this dental CPI?"
To help quantify how cost increases could affect dental practices, HPI has added questions about costs to its August survey questions and will continue to track these numbers in the coming months.
Dentistry is a high overhead industry, with some estimating that the median dental practice overhead is 75% of collections. This makes practices vulnerable to price increases, especially when widespread.
How the ADA HPI hopes dentists can benefit from this information
"The most notable element of the August poll that we're trying to shout from the top of a mountain is this idea that, very clearly, the costs of running the practice are going up – in some cases through the roof. And yet the insurance companies aren't really responding to that," says Fosse.
As for how dentists can get the most out of this information, she says the bottom line is "just being communicative with your network payers. Talk to your insurance company representatives and share this information. Signal when your contract might be in effect so you can get ahead of it and start thinking about what your demands will be to continue a contract with some of your insurers.
"We have relationships with some of the dental insurers and share this information with them as well," Fosse continues. "But of course it all depends on the individual agreements of a dentist or a practice with these companies. Make sure they know about the increased financial stress that dentists are under. »
What Prevents Practices from Maintaining Full Schedules
Over the past 6 months dental practices have been consistently booked around 85% to 86%. When practices were asked what factors prevented them from having a full schedule, last-minute cancellations were ranked first:
Patient no-shows and cancellations with less than 24 hours notice (82%)
Patient cancellations over 24 hours (38%)
Not enough patients making appointments (41%)
Difficulty filling vacancies (37%)
COVID safety protocols (14%)
Low patient demand and staffing difficulties were also a challenge for about 4 in 10 dentists. The report said assistants were the most in demand, but dental hygienists were the hardest to hire.
The ADA recently began segmenting the reasons for patient cancellations, Fosse says, so the HPI doesn't know how current cancellation rates compare to those of the past. Since the issue is clearly a huge challenge for practices at this time, the ADA plans to continue monitoring it.
Dentists' confidence in the US economy increased in August 2022

Many dentists are still not confident about the recovery of their practices or the dental industry as a whole. Only 57% of dentists were "very" or "somewhat" confident about resuming their practice in the next six months. Confidence in the US economy as a whole has declined since the start of this year, and with it, confidence in the dental industry and individual practices has also fallen.
However, confidence in the U.S. economy fell from 18% to 26% in August 2022. Fosse says they don't know the exact reason dentists are feeling more optimistic, but noted consumers were more optimistic in August, according to a Gallup poll. . However, at the time of this article, US equity markets fell in response to recently released inflation data.

Resources for personnel issues
What is silent shutdown and why should it concern your dental practice?
Strategies to manage the labor shortage in the dental industry
Increasing Practice Activity: A Continuous Team Effort