This Dentist's Hard-Earned Triumphs Can Help Your Career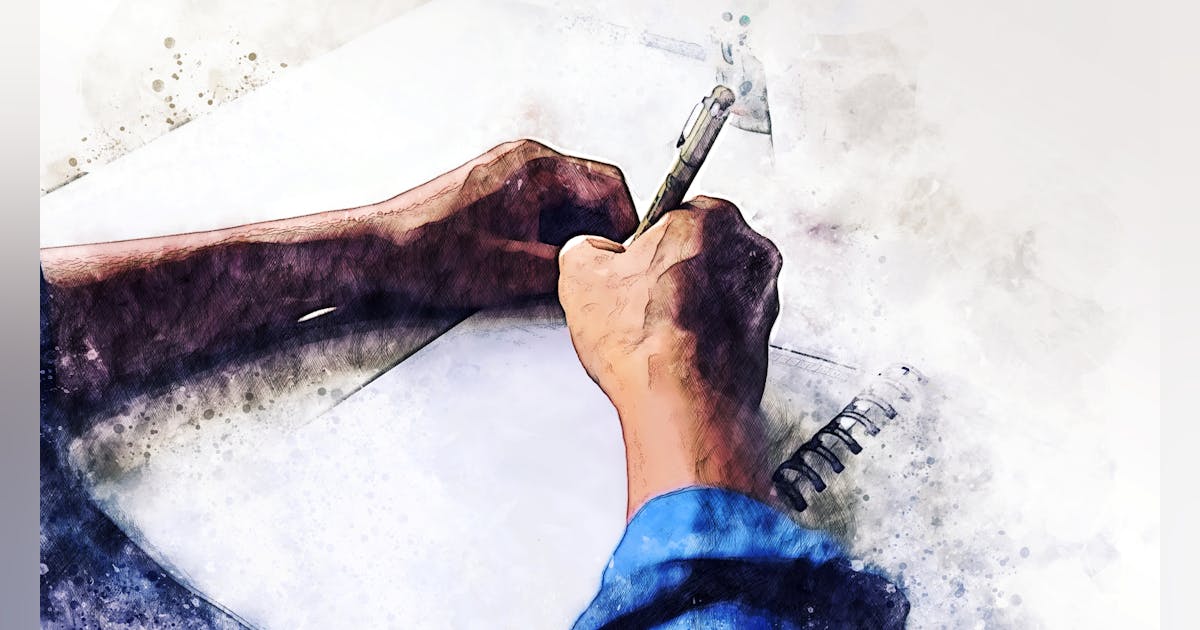 Like most before and after stories, the beginning is dark but the end is joyful. I want to share my intimate and heartfelt story through life and dentistry in a humble desire to help others, especially in these troubled times. I want this article to serve as an instrument of affirmative change, and I want you to know a few things about me for it to have the desired impact.
I am a 75 year old retired dentist and now a full time author. My first dental article was published in Dental economy in 1990. I've had six dental books and over 200 other articles have been published, and I enjoy working on short fiction projects. Dentistry has always been hard work for me, but writing is a job I love and in my later years it could save my life. I encourage everyone to discover and pursue their passions with the relentless eagerness and ferocity of a ravenous beast, for I have discovered that there is no surer path to peace and fulfillment.
My early years in dentistry
I practiced general dentistry in the decaying river community of Keokuk, Iowa for 40 years. Although the population of Rustbelt City was halved during this time, I was blessed with inordinate success. During my first productive years, I was shocked to learn that I averaged a net hourly rate of 13.4 times the typical American dentist, according to statistics from the American Dental Association.
Raised in poverty, I am a lifelong saver who achieved financial independence at 40, but I was also an uncontrolled alcoholic until undergoing three weeks of residential treatment. Shortly after achieving sobriety, I was diagnosed with end stage kidney failure which led to complete kidney failure.
Enter the pandemic – and worse
A deadly trio of COVID-19, an emergency triple bypass, and virtually total isolation—the depths of horrors of which I could never have imagined—kicked my current riddle. (During my eight years in college, I served as a correctional officer in two Iowa prisons where solitary confinement was prohibited as cruel and unusual punishment. I live alone, but until these two years, I have never fully understood the depth of loneliness.)
---
I encourage everyone to discover and pursue their passions with the relentless eagerness and ferocity of a ravenous beast, for I have discovered that there is no surer path to peace and fulfillment.
---
There is no need to explain the pandemic we have all suffered, but partly because of my age, I have lost many lifelong friends, four of whom died last January. Grieving their losses, I couldn't help but contemplate my own death. I had 10 surgeries including bilateral knee replacements, melanoma resection and two kidney transplants. (I'm not trying to brag; the first failed.) Although my kidney function has been ideal for a decade now, I've been immunocompromised for 16 years and take 13 different prescription medications a day. I believe the COVID virus would eat me like a ball of gum.
Heart surgery came unexpectedly. I've never had chest pain, but as a lifelong workout enthusiast, I was suddenly unable to complete even half of a routine I had been doing for a decade. Ultrasound and a stress test revealed no pathology, but when I woke up from my cardiac catheterization, my illness was so severe (98% widowmaker blockage) that I was loaded straight into an ambulance and transported to St. Louis for emergency surgery.
After a year, I've come to accept that I'll never be the same again and have to adjust to a new normal, but I'm able to complete my previous workout routine. And last year, much to my children's horror, I started hunting six weeks after the operation. I harvested five deer with my bow, showing once again the incredible lack of common sense mixed with the iron determination that defines me.
The straw that broke the camel's back was that my beloved companion of six years ended our relationship without explanation. When I started drinking (bourbon, rocks), I finally came to my senses enough to realize I needed help. My nephrologist referred me to a pleasant, middle-aged therapist who was perhaps more exhausted than I was. Although I don't remember her comments or my dates in particular, seeing her for six weeks encouraged me to confront my dilemma head-on. These are my collected insights that I believe could help others.
Ideas for tough times
One of the core values ​​of my life is a belief in the sanctity of logical consequences. For good or bad, certain behaviors bequeath predictable results. Accepting personal responsibility seems like a dying cultural ethos but remains crucial to me. Reinvigorating this concept allowed me to take control of my destiny rather than expecting things to get better on their own.
---
More by Dr. John Wilde
How dentists can join the "Millionaire's Club"
The best holiday party isn't quite a party
---
No one promised me a rose garden. Life is tough, and by accepting and overcoming obstacles, we become tougher. I recognized my adversity as just and deserved, not as a punishment. Many events and celebrations have proven to me that I am luckier than many others, and so I feel grateful and blessed.
I decided to endure, calling on courage, courage and valor to sustain me through a time of trial, knowing that this too would pass. The picturesque embroideries hanging on the wall of my artistic grandmother turned out to be sources of wisdom. One was the Serenity Prayer, another the aphorism, "What cannot be healed must be endured." My aging has led to a narrowing of life choices, exemplified by quitting basketball at 50 and now tennis at 75. I'm bound to be a gym rat, but the exercise room is in my basement and has a big screen TV that helps pass the time.
Accepting the challenge helped me, but upon reflection, I wondered why I had to endure now after a lifetime of success and achievement, and became determined to triumph. Never blessed by physiognomy or physique, I succeeded thanks to an adamantine will which remains entirely under my control.
4 concepts have helped me and can help others
You can always quit, so why quit now?Often muttered under my breath, this mantra reduces temptations to give up, thus giving courage in many endeavours. It became imperative in sporting events where my intensity had to trump paltry talent. Winning four local tennis tournaments during the process of destroying my knees is an example of a deal I don't regret.
Royal Air Force ace Douglas Bader said: "The rules are for the obedience of fools and the direction of the wise. Accomplished readers may have already concluded that I don't color inside the lines. But anyone who adopts this feeling must realize in which places he is a fool, because no one is without weakness.
A wise expression from my youth proclaimed:To go to bed early, to rise early, makes a man healthy, rich and wise.Because the night is for the game and the day for the accomplishment, this concept is still valid. I now retire at 9 p.m. (peak time for dipsomaniacs) and get up well rested around 5 a.m. to enjoy a busy and fulfilling day.
ALS is the horrible disease that claimed one of my sons and my best friend, but it's also an acronym that I display in bright red in the upper left corner of my calendar to guide me.
Accept life as it is, meet its challenges and grow. Trying to control existence is exhausting, disheartening, and nearly impossible.
To like is the right answer in every situation. No matter how good one is at rationalization and self-justification, unloving responses will invariably be a downside.
Portion others are the purpose of existence and create the peace and happiness that are the by-product of a life well lived.
I hope readers find these gems gathered at no small price in the creek bed of my experience informative and useful. Our chosen profession is formidable at best, overwhelming at worst. But remember that we still have hope.