The voters of Mass. approve ballot question to force dental insurers to adopt new spending rules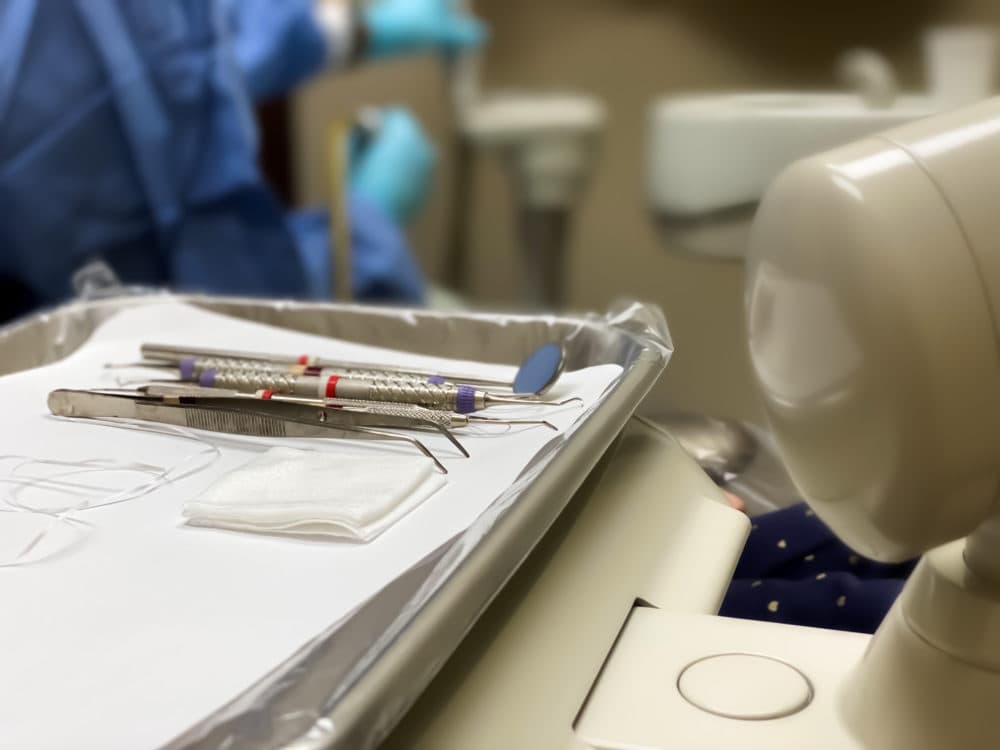 Massachusetts dental insurance companies will soon have to comply with new spending rules under a law approved by voters on Tuesday. This is the first time a state has imposed such spending limits on dental insurers, and advocates hope it will serve as a national model.
"This is a moment of dramatic change," said Chad Olson, director of state government affairs for the American Dental Association. "It's the opportunity for dental insurance to be more like big medical plans and real coverage."
By a wide margin, Bay Staters voted to pass Question 2, according to an Associated Press election call. The ballot initiative will require dental insurers to spend at least 83% of customer premiums on patient care and initiatives to improve the quality of care, rather than on business expenses such as overhead, marketing and executive salaries.
The new law is expected to require insurance companies that don't meet this minimum percentage, known as the medical loss ratio, to give discounts to their customers, starting in 2024. Health insurance companies across country are already subject to similar rules.
The measure also gives state regulators the power to block "unreasonable" increases in premium prices and requires dental insurance companies to share more data about their spending, including how much they spend on care.
The ADA hopes this victory will lead other states to follow suit. "I can tell you that a number of states, more than a handful, have reached out to me," Olson said, adding that the states are on both sides of the political spectrum and are geographically diverse.
In Massachusetts, the technical and expensive ballot initiative pitted dentists against dental insurance companies, with both sides pouring millions into their respective campaigns.
The "Yes out of 2" campaign – backed by dentists and led by Somerville orthodontist Mouhab Rizkallah – argued that the measure would ensure that dental insurance companies invest in patient care and do not dip too much into bonuses to finance executive salaries. They also said it would foster greater accountability in an industry they say lacks transparency.
"It's exciting that the Massachusetts public so overwhelmingly recognizes the value of this," said Andrew Tonelli, a North Reading dentist and co-chair of the Massachusetts Dental Society's government affairs committee. Tonelli said he was particularly keen to know what financial data dental insurers will be required to report. "I think the transparency is huge," he said.
Opponents, including major dental insurers like Delta Dental, have countered that the new rules could cause them to raise premiums and force smaller carriers out of the market, resulting in the loss of dental coverage for "thousands". from Massachusetts residents. (Delta Dental is a financial sponsor of WBUR, which remains editorially independent.)
"While we are disappointed with the outcome of the election, we are committed to working with regulators, lawmakers and other stakeholders to protect families and businesses from the potential consequences of this election issue that could lead to higher costs and a reduced access to dental care," the "No on 2" campaign said in a statement.
Independent policy experts have estimated that the impact of the new law will be minimal for consumers.
Although there is limited data on dental insurance spending, a study by a trade group representing dental insurance companies found that the major insurers are already close to – albeit below – the 83% threshold. % proposed by the ballot measure. And an analysis from the Center for State Policy Analysis at Tufts University predicted that the ballot measure, if passed, would likely increase dental costs for consumers, but not by much.
"We expect the price changes to be relatively manageable," Tufts' Evan Horowitz told WBUR's Gabrielle Emanuel last month. "I mean the prices may go up a bit, but nothing really dramatic."
---
Editor's Note: This post has been updated with comments from the American Dental Association and the Massachusetts Dental Society.