Texas Mission of Mercy will provide free dental services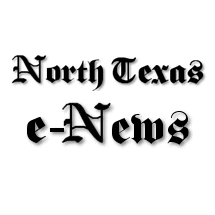 Volunteers wanted
Fannin County, Texas – Team leaders met to begin planning for the implementation of a TMOM and Dental SMILES event in Fannin County and the surrounding area.
On April 14-15, 2023, Texas Mission of Mercy (TMOM) will provide basic charitable dental care to residents of Fannin County and surrounding areas who have limited resources and/or access to dental care.
This 2-day event will take place at the Multi-Purpose Complex located at 700 FM 87 in Bonham, TX (hours of operation TBD).
Services may include: pain and infection prevention by performing extractions, fillings and cleanings. In some cases, they may be able to replace missing front teeth or repair a partial denture.
Nothing beats a happy, healthy smile, so while there are professionals and individuals who currently support TMOM, they are always on the lookout for compassionate dental professionals and citizens who want to serve.
Volunteers will be needed for many functions and are not required to have specialized training in the field of dentistry. For more information on the TMOM mission or to register to become a supporter and/or volunteer, please contact Community Manager Laurine Blake via email at [email protected]call (903) 583-2863 or visit https://www.tdasmiles.org/texas-mission-of-mercy.
First TMOM kick-off meeting held on 09/13/2022
Pictured standing L-R: Dale McQueen, Clark and Denise Sanderson, Bonham Police Captain Wendell Bockman, Director of Juvenile Services Brandon Caffee, Attorney Jessica McDonald, Judge Lauri Blake, Center Director for Fannin County Children Sandy Barber, Pastor Dana Coker and Sean Floyd, RN.
Pictured, seated L-R: Bonham Councilman John Burnett, Fannin County Judge Randy Moore, Dr Beth Goldman, North Texas Dental Society Executive Director Lisa McLerran, Dr Henry Liao and Jeri Lea Johnson