Temporary dental workers: a solution to the persistent staff shortage?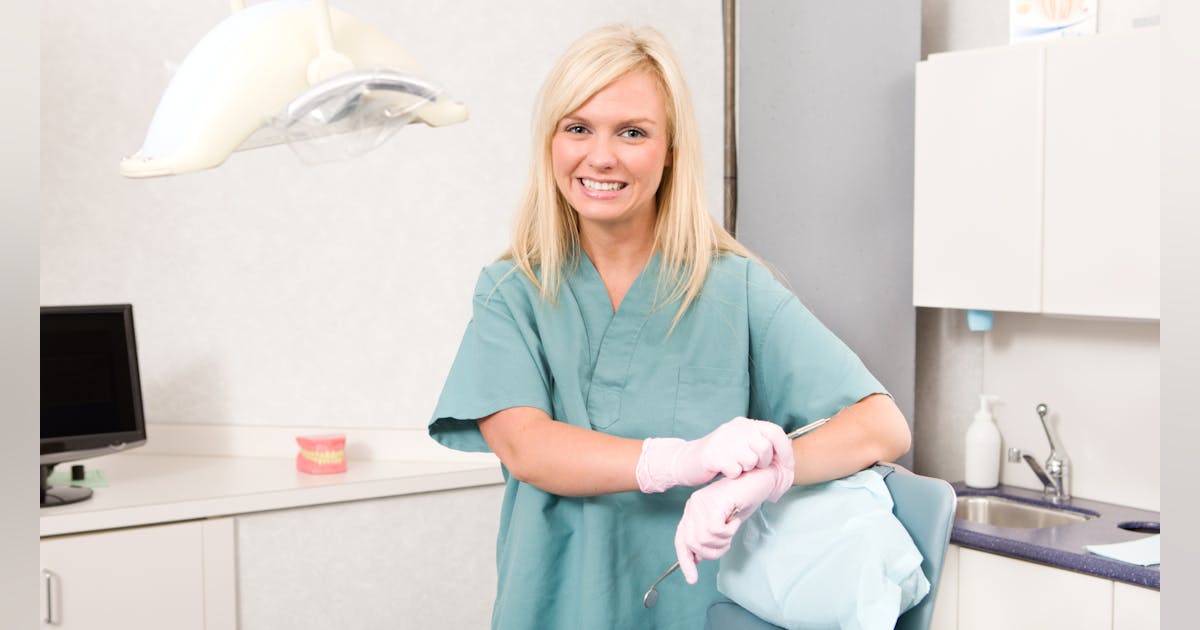 Dental associations across North America are asking their governments to help support the pipeline of additional dental workforce. The solution, in addition to education, could be that of restructuring, offering tools to standardize temporary work.
Dental workforce shortages have caused bottlenecks in pandemic dentistry recovery efforts, preventing dental practices from meeting the expected surge in patient demand as restrictions s universally attenuate. Whereas employment levels have recovered after significant declines at the start of the pandemic, current employment levels simply do not match the changing demands and desire for personalization that patients regularly express.
---
Related reading:
Staff shortages are limiting the recovery of dentistry. And after?
The dental workforce crisis: it's here and it's real
---
As a result, dental temp work has slowly emerged during the global health crisis as a viable solution to address dental workforce shortages, as practices seek temporary employees who can adequately replace hygienists, assistants and administrative staff. The flexibility and availability of dental temps has allowed recruiters to ease their hiring worries and opened up opportunities for dental executives to recoup lost productivity without spending significant money and effort on new hires.
Solutions ready and available for practices
Dental practices have suffered their fair share of lost revenue due to pandemic closures, and many have been forced to reduce capacity due to fewer qualified applicants available. As a result, dental practices have been forced to broaden their horizons in the hiring process, turning to temporary employees to fill their skilled position needs.
Collaborating with dental temp agencies opens up a pool of fit and available workers for dental leaders who can come in immediately and become an integral part of their dental teams. Dental temps usually have work experience in different practices, already holding a job with some level of prior experience within a dental practice. Dental temps are also ideal candidates for recruiters, as they are available to book last-minute appointments.
Before the pandemic, dental practices had more of the luxury of turning down last-minute appointments because they lacked the ability to schedule such appointments given their schedules. Now, as dental practices try to recoup lost revenue, dental temps are allowing practices to book as many last-minute appointments as possible because they have the extra staff to handle those short-notice bookings.
Interim dental work has become one of the biggest workforce trends of 2021, and, in the future, dental practices may rely on hiring temporary workers as a long-term strategy as more dental employees change jobs or leave the dental profession altogether.
Dental temps help practices meet new staffing standards
Increased investment in temporary dental employees allows dental practices to meet the increased staffing standards that have been raised during the new normal. Practices have actively recruited hygienists and dental assistants, but have faced major challenges in filling these positions, with some dental leaders expressing frustration with a lack of candidates despite their best marketing efforts. Due to the inability to fill vacancies, practices have reduced capacity, affecting their profitability capabilities and causing problems in accommodating increased volumes of patients.
Dentists expressed at the end of last year that they needed more staff to see pre-pandemic patient volumes return to their respective practices. Balancing this with rising PPE (and other) costs has led to many frustrations for dental leaders, jeopardizing the future of their practices.
Dental temps allow dental practices to meet increased patient volume and demand, as they can come in at any time and meet with patients on short notice. Temporary dental workers leave options open to dental leaders and give them the flexibility to respond to detailed client concerns, providing more personalized care and showing their ability to address client pain points directly. Dental temps lead to more direct approaches from dental leaders, build customer loyalty and ensure temps have valuable experience that hones their skills and makes them strong assets for dental teams.
Consider dental temps to boost work culture
Dental leaders should consider dental temps not only as a creative way to address the changing dental workforce, but also because temps are beneficial to the work culture of any dental practice.
Dental temps are used to being in different practices and can offer helpful suggestions that improve collaboration and increase engagement within dental practices. Temporary workers can move into different roles and fit in well with team members, as they are flexible workers who master multiple skills.
Temporary hygienists, assistants and administrative staff can come in and be ready to work on call without compromising productivity. They come to establish chemistry with their co-workers and don't get drawn into the toxic behaviors that often hamper dental practices. These are positive influences on the working culture of dental practices.
Dental temping is a modern solution that will help the industry recover from a tough time and, with more temping agencies available to help recruiters, this recovery could offer more promising results sooner rather than later.