Stephen Curry once got chewed out by a dentist for his habit of playing with his mouthguard during games: "He destroys the integrity of the mouthguard."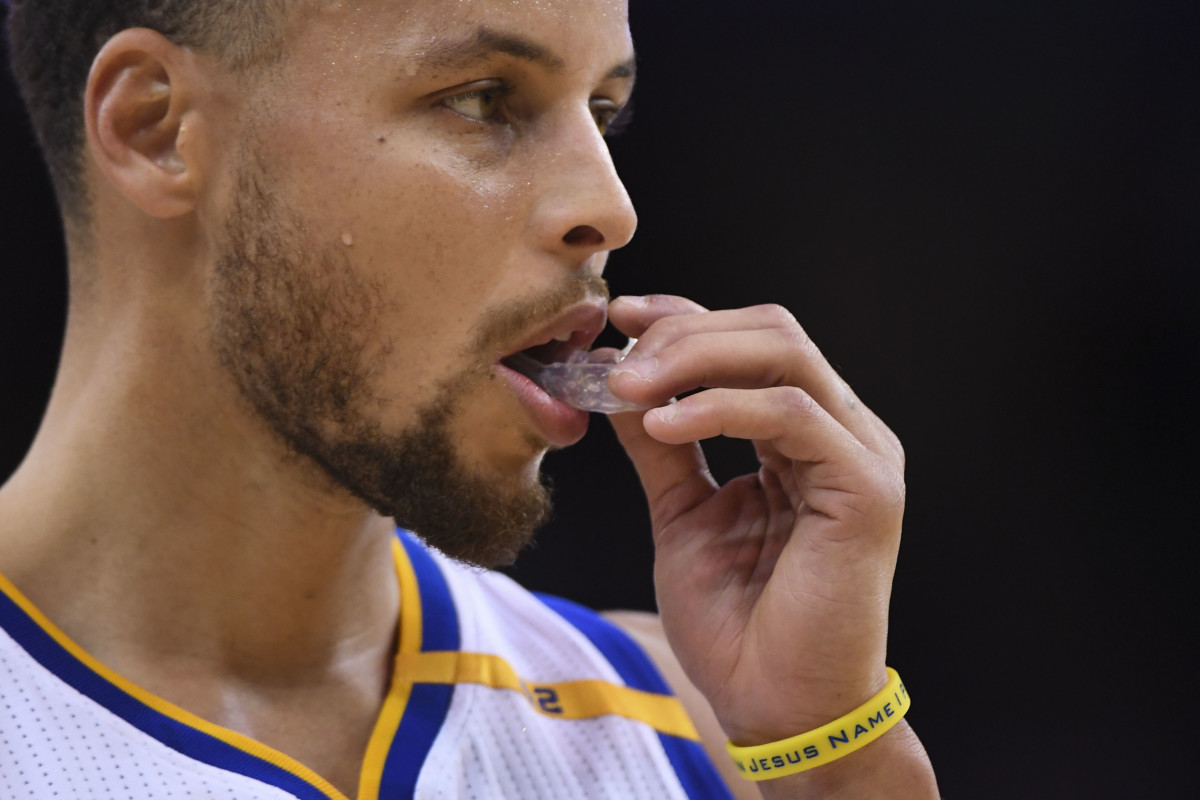 Many NBA players have certain habits or rituals during different instances of a game. Some have pre-game rituals, while others have post-game rituals, and some just have a few habits that they can't shake off even during the game.
For Golden State Warriors superstar Stephen Curry, it's a mouthful. It's a habit that fans have grown accustomed to seeing Curry do during games. Most notably, Curry indulges in this habit when shooting free throws.
Since Curry has been in the NBA for a long time and achieved so much success, this habit has certainly become iconic. But is it really a good habit? Well, a few years ago Chef Curry was reprimanded by an American dentist for his unhygienic habit of chewing his mouthpiece.
Via HuffPost:
When he chews it like that, he destroys the integrity of the mouth guard. So it's not going to benefit him, it's not going to protect him properly. He shouldn't be wearing a chewed-up mouth guard every game. It should hopefully have more than one. His hands are dirty, aren't they? And if he pulls it out with his hands, he introduces bacteria from anything he's touched – like sweaty bodies, basketball, whatever. Imagine how many bacteria that is. And he puts it in his mouth.

Lots of kids see him, especially in the NBA Finals shooting with his mouth guard on the side of his mouth. But these protections are expensive, and when parents buy them or have them custom made, children destroy them. The only way to protect your teeth is to keep them in your mouth and let them stay in your mouth."
When we look at all the points mentioned above, it certainly doesn't seem like Curry's habit of chewing on his gumshield is a good one.
But again, at this point in his life, it's probably become an unconscious habit on his part. Hopefully his habit won't cause him any injury problems or, worse, health problems in the future.