Practice Owners Beware: 6 DSO Tactics to Watch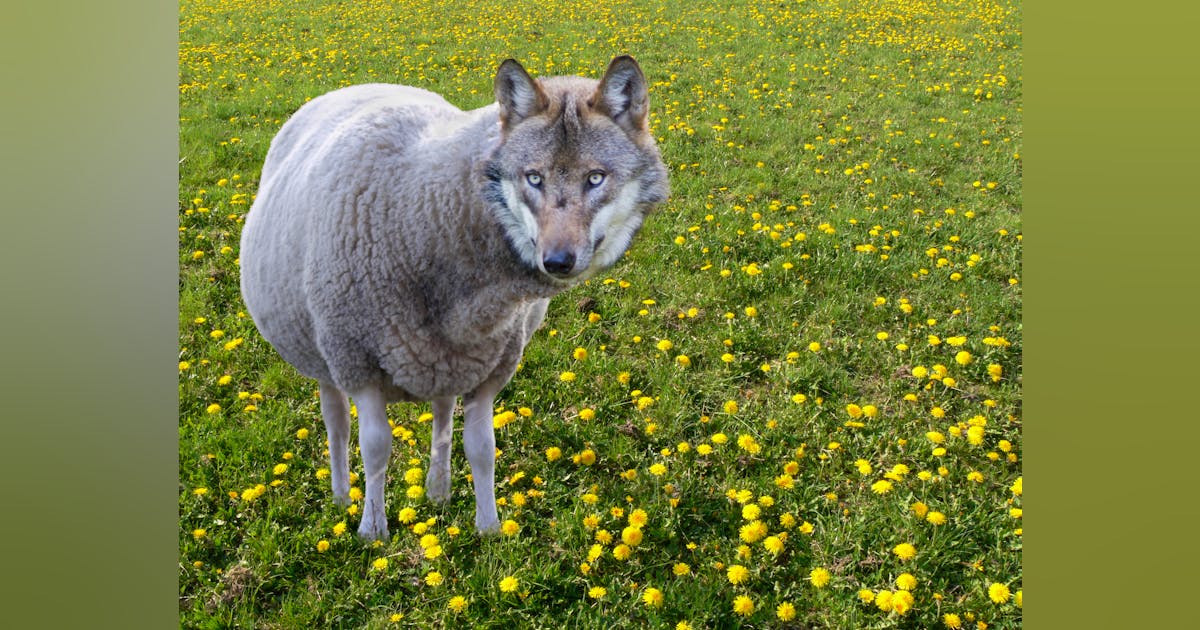 Dental Service Organizations (DSOs) backed by private equity groups have been cannibalizing the dental industry for some time, but the wolf who once wore sheepskin clothes now wears an Armani suit. Their sales and marketing tactics are becoming increasingly sophisticated and aggressive. Owners of independent practices exhausted by the lingering consequences of COVID-19 have become vulnerable prey.
I'm not against an independent owner selling his practice, but I can't bear to see him robbed of the true value of the business through deceptive and manipulative tactics. Recognize the following six well-disguised tactics for what they are and be prepared to defend yourself and your business until the moment the sale might be right for you.
---
More by Jay Geier:
---
1. Instill the Fear You Need to Sell Now
Fear is the most common tactic used to manipulate the decisions and actions of others, including fear of what you will lose by not doing what they want you to do. DSOs would have you believe that if you don't sell now, you won't have the opportunity to do so later, because there won't be any buyers. However, there will always be buyers for viable and profitable practices. Wait for the right time and the right circumstances to sell based on how long you need income, then make an informed, well-informed decision without succumbing to scare tactics.
2. Seduce you with a large sum of money
It's human nature to get excited about getting the biggest check you've ever seen. DSOs use this excitement to pressure practice owners to act too quickly without fully understanding the terms. For example, you might discover that an offer of $3 million – implying that you receive a check for $3 million – is actually structured so that you only receive half upfront, plus a certain amount in stock and another million in five years. If the DSO is resold within this time frame, the new owners may have no legal obligation to honor the terms of prior agreements, and you may never see this final payment.
3. Appeal to your pain points
DSOs skillfully lure physicians by tackling typical issues, such as the hassle of managing administration when you'd rather just treat patients, the constant preoccupation with cash flow and revenue, the stress of feeling like you're not good enough at the business management aspects, and the fatigue of exhaustion when you wonder how long you can keep doing this. Don't believe for a moment that a DSO can – or wants to – run your practice any better than you can learn to do it yourself. We train our clients to cut the bait by saying, "I don't need your money. So what do you bring to the table? Why would this be better for me, my team and my patients? You will find that this is not the case.
4. Exaggerated claims
Their brochures tell you what you want to hear, claiming that they will expertly handle all the administrative functions – billing, marketing, recruiting, hiring and team building – so you don't have to. We encourage our clients to visit one or more of the DSO offices as a patient. Talk to doctors and staff to get a sense of the culture. Does everyone seem to be working as a cohesive team? Does the look and feel suit you? A DSO with hundreds of units uses a cookie-cutter approach to minimize costs, so you won't see any customization, team building, or "family culture." You have to decide if this is really what you want for your patients and staff, especially if the office will continue to have your name on the door.
5. Offer to review your business
You should pay to have your business professionally appraised to give you a good idea of ​​what it is worth from your perspective, not just today, but as a stable source of income and for potential growth. long-term. Even if a DSO offers to do this for free, do not allow it. It's a conflict of interest and it's basically letting the buyer set the price. DSOs have no long-term interest, so their valuations are guaranteed low. Worse still, once they've done the assessment, you might find yourself inadvertently only doing business with them. Invest in knowing the value of your practice in the short and long term so you can make a decision based on facts. If you decide to sell, you can trade based on accurate information and have confidence in the outcome.
6. Require a Non-Disclosure Agreement
Most DSOs will ask you to sign a confidentiality or non-disclosure agreement as soon as you start a discussion, no matter how introductory that may seem. They will try to bully you into making it seem like a requirement upfront, but it's not. It's their way of locking you up prematurely. Once signed up, you can't shop for other buyers, continue to gather information, seek advice, or compare notes to see if they deliver on their promises, and you certainly can't ask colleagues who've sold to them how. they get by financially. A DSO's stable of lawyers will make sure you don't try.
Sell ​​on your own terms
Not ifbut when approached to sell your practice, you need to take control of your destiny and your long-term financial future. The alternative is to unwittingly sell your life's work for less than it's worth or give in during a moment of weakness, believing everything the buyer has told you. The time will come when selling your business may be the right thing to do. If so, do it properly by observing the following points:
Learn how to make the practice as viable and profitable as possible.
Understand the value of what you have before selling it.
Learn about the buyout process with expert legal advice.
Know who you are selling to in the long term.
Editor's note: This article appeared in the July 2022 print edition of Dental economy magazine. Dentists in North America can take advantage of a free print subscription. Register here.