OU to host university-wide and college-specific ceremonies honoring 2022 graduates | News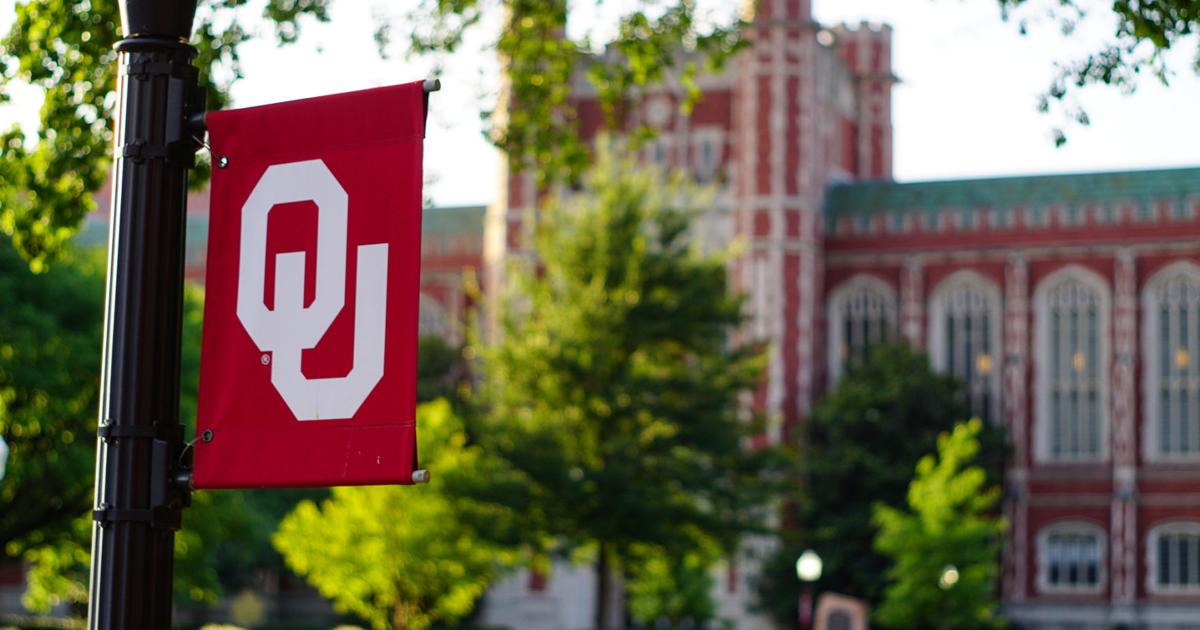 OU will recognize the Class of 2022 at a college-wide commencement ceremony on May 13 and 22 college-specific graduation ceremonies this weekend.
The commencement ceremony will take place at Gaylord Family Oklahoma Memorial Stadium at 7 p.m., May 13, and will honor and celebrate graduate time at OU. OU President Joseph Harroz Jr. will award degrees, and doctoral students will be recognized individually. David Brooks, best-selling author and New York Times columnist, will speak and the university will award honorary degrees to five individuals – James J. Mulva, R. Lynn Riggs, Susan Stroman, JC Watts Jr. and Brooks.
Graduates will be individually recognized, photographed, and presented with their degree cover by their Dean at their college's graduation ceremony. Each college has an assigned location and time, and some ceremonies require specific tickets and arrival times. All ceremonies will be broadcast live.
The College of Allied Health ceremony is scheduled for 4 p.m. May 13 at the T. Howard McCasland Field House. For more information, contact the Office of Academic and Student Services at 405-271-6588 or [email protected]
The Christopher C. Gibbs College of Architecture ceremony is scheduled for 7:30 p.m. May 14 at the T. Howard McCasland Field House. For more information, contact Senior Administrative Support Specialist Patrice Greer at 405-325-1320 or [email protected]
The Dodge Family College of Arts and Sciences – Humanities and Natural Sciences ceremony is scheduled for Saturday, May 14 at 4 p.m. at the Lloyd Noble Center. For more information, contact Senior Academic Advisor Kristi Brooks at 405-325-4303 or [email protected]
The Dodge Family College of Arts and Sciences – Professional Programs and Social Sciences ceremony is scheduled for 7:30 p.m., May 14. For more information, contact Senior Academic Advisor Kristi Brooks at 405-325-4303 or [email protected]
The College of Atmospheric and Geographical Sciences ceremony is scheduled for May 14 at 12:30 p.m. at the Paul F. Sharp Concert Hall. For more information, contact Events Coordinator Claire Chastain at 405-325-1819 or [email protected]
The Michael F. Price College of Business ceremony is scheduled for May 14 at 8 a.m. at the Lloyd Noble Center. For more information, contact Events Coordinator Christine Frank at 405-325-2500 or [email protected]
The College of Dentistry – Doctor of Dental Surgery ceremony is scheduled for Sunday, May 15 at 1:00 p.m. at the OCCC Visual Arts Center. For more information, contact Events and Programs Specialist Jaden Osborn at 405-271-2870 or [email protected]
The College of Dentistry – Dental Hygiene Ceremony is scheduled for Sunday, May 15 at 4:00 p.m. at the OCCC Visual Arts Center. For more information, contact Events and Programs Specialist Jaden Osborn at 405-271-2870 or [email protected]
The Mewbourne College of Earth and Energy ceremony is scheduled for May 14 at 7:30 p.m. at the Paul F. Sharp Concert Hall. For more information, contact Senior Academic Advisor Annette Moran at 405-325-4005 or [email protected]
The Jeannine Rainbolt College of Education ceremony is scheduled for May 14 at 8 a.m. at the T. Howard McCasland Field House. For more information, contact Melanie Schneider, Senior Marketing and Communications Specialist, at 405-325-4844 or [email protected]
The Gallogly College of Engineering ceremony is scheduled for noon, Saturday, May 14 at the Lloyd Noble Center. For more information, contact student program coordinator Jeff Biggerstaff at 405-325-4724 or [email protected]
The Weitzenhoffer Family College of Fine Arts ceremony is scheduled for May 14 at 9 a.m. at the Paul F. Sharp Concert Hall. For more information, contact Administrative Coordinator Jane Custar at 405-325-7374 or [email protected]
The Health Sciences Center College of Graduate Studies ceremony is scheduled for May 14 at 2 p.m. and is virtual only. For more information, contact Dean's Assistant Catina Jordan at 405-271-2085 or [email protected]
The David L. Boren College of International Studies ceremony is scheduled for May 14 at 4 p.m. at the Paul F. Sharp Concert Hall. For more information, contact Senior Academic Advisor Tracy Holloway at 405-325-1429 or [email protected]
The Gaylord College of Journalism and Mass Communication ceremony is scheduled for May 14 at noon at the T. Howard McCasland Field House. For more information, contact Senior Academic Advisor Kathy Sawyer at 405-325-5226 or [email protected]
The College of Law – Juris Doctorate ceremony is scheduled for May 15 at 2 p.m. at the T. Howard McCasland Field House. For more information, contact Events and Conference Coordinator Brajhelle Covington at 405-325-2011 or [email protected]
The College of Law – Master of Legal Studies ceremony is scheduled for Sunday, May 15 at 6 p.m. at the T. Howard McCasland Field House. For more information, contact Events and Conference Coordinator Brajhelle Covington at 405-325-2011 or [email protected]
The College of Medicine ceremony is scheduled for May 21 at 11 a.m. at the Lloyd Noble Center. For more information, contact Director of Student Services Logan Lockhart at 405-271-2316 or [email protected]
The Fran and Earl Ziegler College of Nursing ceremony is scheduled for May 15 at 2 p.m. at the Lloyd Noble Center. For more information, contact Director of Student Programs Jessica Thompson at 405-271-2402, ext. 49210, or [email protected]
The College of Career and Continuing Studies ceremony is scheduled for May 14 at 4 p.m. at the T. Howard McCasland Field House. For more information, contact Events Coordinator Missy Mitchell at 405-325-2823 or [email protected]
The College of Pharmacy ceremony is scheduled for May 21 at 10 a.m. at the Paul F. Sharp Concert Hall. For more information, contact Student Systems Coordinator Trisha Wilhelm at 405-271-6598 or [email protected]
The Hudson College of Public Health ceremony is scheduled for May 14 at 10 a.m. at the National Cowboy and Western Heritage Museum. For more information, contact Assistant Dean of Student Services Joseph Geresi at 405-271-2308 or [email protected]
For more information, please visit https://www.ou.edu/commencement or email [email protected]