Oral surgery on your agenda? Expert offers tips for relieving anxiety – Consumer Health News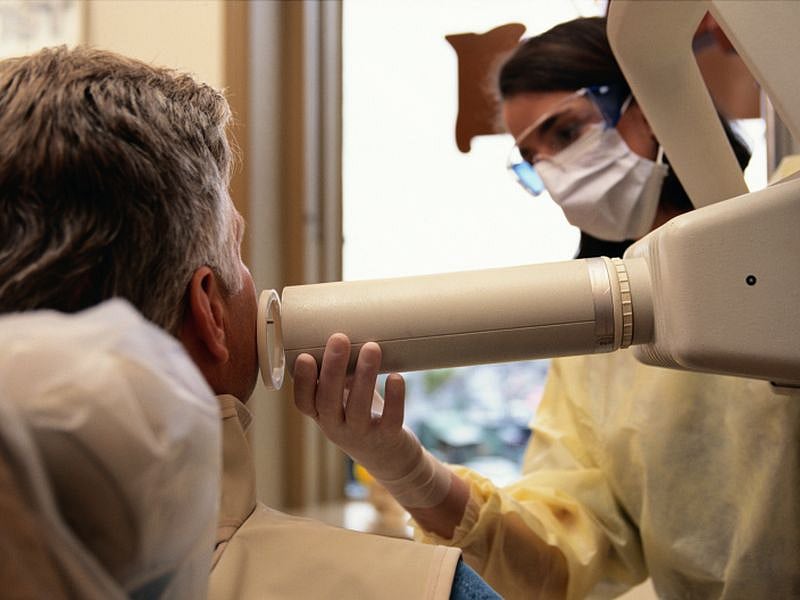 SUNDAY, Sept. 4, 2022 (HealthDay News) — If you're considering having oral surgery, be prepared, don't be afraid, an expert suggests — and stay off YouTube.
"I tell all my patients, 'The more you know, the better.' As healthcare professionals, we don't try to scare patients with information; it's just that when you're prepared for something, when you know what's going to happen, it lowers the level of anxiety and it goes easier," said Dr. Maria Papageorge, who heads the department of oral and maxillofacial surgery at Tufts University School of Dental Medicine in Boston.
Papageorge said that many, if not most or all, patients are afraid when confronted with oral and Maxillofacial surgery. The many reasons for these types of surgery include extraction of wisdom teethcancer, birth defects and injury correction.
She recommends asking your doctor questions to help relieve anxiety.
"I tell my patients, 'Please don't watch YouTube,'" she said. "Of course they can, but if they have questions, they should ask us. We have experience of seeing many patients go through similar procedures; we know what their postoperative evolution is, and we can effectively relay this information to the patient. The Internet is full of information, but sometimes it scares patients more.
Talk to others who have had these surgeries, Papageorge suggested. They can provide information about their own experiences with the procedure and postoperative care.
"With orthognathic surgery [reconstructive surgery of the jaws]because it's long and there's quite a long postoperative course, patients who have already had the operation are asked to speak to future patients," she said in a press release from the university." That way they at least have reassurance from a real person who has seen the same surgeon or gone through the same institution.
Another way to prepare is to gather food and supplies that you might need during recovery. After surgery, some foods can be eaten and others cannot.
"What patients can eat afterwards is a very important question. These procedures typically require a soft food diet for a period of time," Papageorge said. "It can be comforting for patients to know they have the necessary items at home and ready to go."
Also important: Know your limitations before and after surgery. If you are undergoing sedation or general anesthesia, for example, you cannot eat or drink anything for six to eight hours before surgery. Then you cannot drive for 24 hours.
If you have young children or other dependents, plan ahead for their care, she suggested.
"We tell our patients that after the operation they shouldn't be caring for someone else – they should be cared for," Papageorge said.
Ask for help. You will need someone you trust to take you home and stay with you for a while. You might experience side effects from the painkillers or a general reaction to the anesthesia or the procedure itself, so it's important to have someone to lean on if you experience nausea, vomiting or other symptoms .
"I think it helps every patient after surgery to have emotional support at home," Papageorge said. "Even after minor surgeries – for example, multiple tooth extractions – diet is still affected, there is still pain. And there is still the need for reassurance and security.
More information
The US Centers for Disease Control and Prevention has more on oral health.
SOURCE: Tufts University, press release, August 23, 2022
Was this page helpful to you?