Group Dentistry Now and Seattle Study Club Enter into Strategic Agreement to Provide Continuing Education for DSOs and Emerging Dental Groups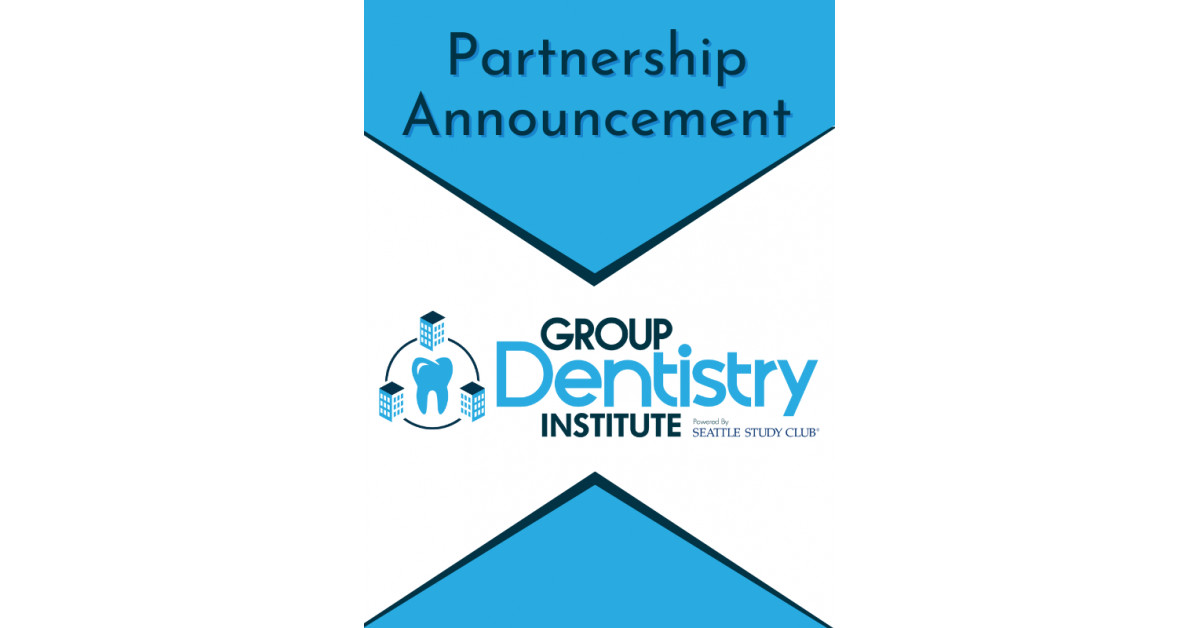 The agreement brings together two industry leaders, leveraging their complementary strengths to enhance support for physicians in building successful dental practices. This new educational platform is called Group Dentistry Institute Powered by Seattle Study Club.
Press release
–

October 12, 2022 6:00 a.m. EDT
PHILADELPHIA, October 12, 2022 (Newswire.com) –
Group Dentistry Now, the leading media and education platform in the group dental practice and DSO space, is pleased to announce an educational partnership with the Seattle Study Club, international community and training provider continues for dental professionals.
"We are thrilled to partner with the highly prestigious Seattle Study Club to form the Group Dentistry Institute," said Bill Neumann, CEO of Group Dentistry Now. "Between Group Dentistry Now's reach and knowledge in the DSO space and the extensive curriculum of the Seattle Study Club, we are confident that we will accomplish our mission to positively impact continuing education in the dental community. dental support."
The Group Dentistry Institute will offer a range of world-class continuing education for DSOs and group practices. Commenting on the agreement, Seattle Study Club CEO Brian Bussey said, "Our partnership with Group Dentistry Now furthers Seattle Study Club's mission to provide dental professionals with education and a learning community that helps them improve patient care and develop their practices.
Seattle Study Club and Group Dentistry Now are respected leaders in the dental industry and offer complementary missions, cultures, and organizations. DSO and dental group members who join Group Dentistry Institute will have immediate access to Seattle Study Club educational offerings, including CE and leadership training, providing opportunities for physicians and team members to improve their skill levels and career advancement.
For more information, please email [email protected]
About the Seattle Study Club
Seattle Study Club is the premier international network of dental professionals with members in more than a dozen countries. Our members are bound by a common motivation to deepen their knowledge and provide a superior level of comprehensive care to their patients. Each club meets regularly for interactive educational programs, discussions of the latest developments in dentistry, and presentations by world-renowned clinical speakers. These meetings provide a forum for each physician member to assess and plan cases based on the collective knowledge of the entire group. The network cultivates knowledge, understanding, collaboration and camaraderie, which impacts the way dentistry is practiced around the world.
About group dentistry now
Founded in 2014, Group Dentistry Now, a division of Neu Innovations, LLC, is a multimedia company dedicated to providing relevant news, podcasts, webinars, education, products, advice, career placements and services to DSOs and group dental practices. Committed to the DSO market, our audience includes large DSOs, mid-sized, emerging and small group dental practices, dentists, students, dental school teachers, assistants, administrators, executives, hygienists , office managers, distributors, manufacturers, laboratories, private companies. investment companies, sales professionals and dental business leaders.
Source: Dentistry Now Group