Dr. Dusty Rose opens practice in Chiefland | Local News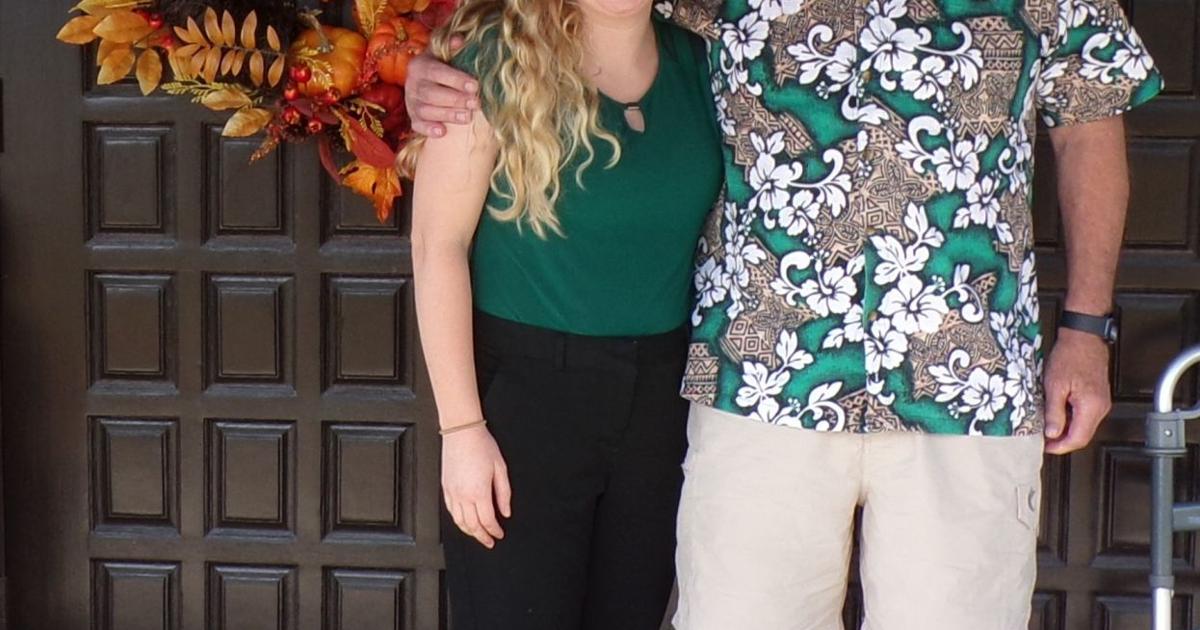 CHIEFLAND — When Dr. Bob Mount decided to sell his practice after 38 years of dental practice in Chiefland, his biggest concern was finding a successor who shared his values.
"I hate to give up, but I had to," Mount said. "You know, you have to give up eventually. My goal when I was in dental school was to retire at age 55. But I just didn't want to. I love what I do, and I've done so many community studies over the years, and it's inspired me so much.
"So I said, 'I'll retire at 60, then 65, then 70,'" he said. "Then 75 came last year and I said, 'I better talk to somebody. It's getting closer.'"
"And then I met Dr. (Dusty) Rose, and I was as happy as can be," Mount said. "And I told the staff about it and they said yes, they loved it. It was a three-way decision: the staff, my wife and I, and we all loved it very much. Plus Dr Rose and I talked, the more I realized she was so in tune with my way of thinking about things.
"She cares about people, and that was the real key," he said. "I can say that the staff love him and the patients have said very good things about him. And that makes me feel good because that was one of my fears about selling. That I had to find someone who fits into this community. And she fits in. »
Rose joined the firm in August. Both of her parents served in the Air Force and she moved around before settling in Florida. She studied engineering at the University of Florida, then earned her doctorate in dentistry, also from UF. Rose practiced in Ocala and Williston before purchasing the Chiefland office. She now lives in Haile with her husband, and they both enjoy traveling and dancing the Irish jig.
"It's truly an honor and a privilege to be here and work with him," Rose said. "I've never had a better mentor. I like the people of Chiefland. Everyone is so nice. Because Dr. Mount is such a good and loving man, his staff are the same.
"He's probably one of the few dentists who loves dentistry so much considering how long he's been there," she said. "You can tell he still loves her dearly, and that can happen to dentists. They're jaded and burnt out with insurance and staff turnover, and his love hasn't changed over the years.
Mount graduated in 1976. He began practicing in Palm Harbor before opening his Chiefland office in 1984. While Rose now owns the practice, Mount currently remains active and sees patients on Thursdays.
"The community has been good to me, and I feel like I've been good to the community," Mount said. "I never, ever looked back. My friends I grew up with in Tampa ask me what I'm doing here. I say, 'whatever I want to do.'
"I never made the money they make, but I never regretted that decision because the lifestyle here is so nice," he said. "I don't see people as competitors. We work in the same community. That's all. Jennifer Brown Jackson sends me referrals all the time, and we send people to her. It's working together. We are friends. It's the whole community here. It's not a dog-eat-dog situation like it is in Gainesville.
"He and I are transitioning together," Rose said. "I feel like we are a team. Technically, I'm the owner. But I don't see myself that way. We are together.
The dental office is located at 110 E. Park Ave. in Chiefland and can be reached at 352-493-1416.