Dear patient: 9 things we wish you wouldn't do at the dentist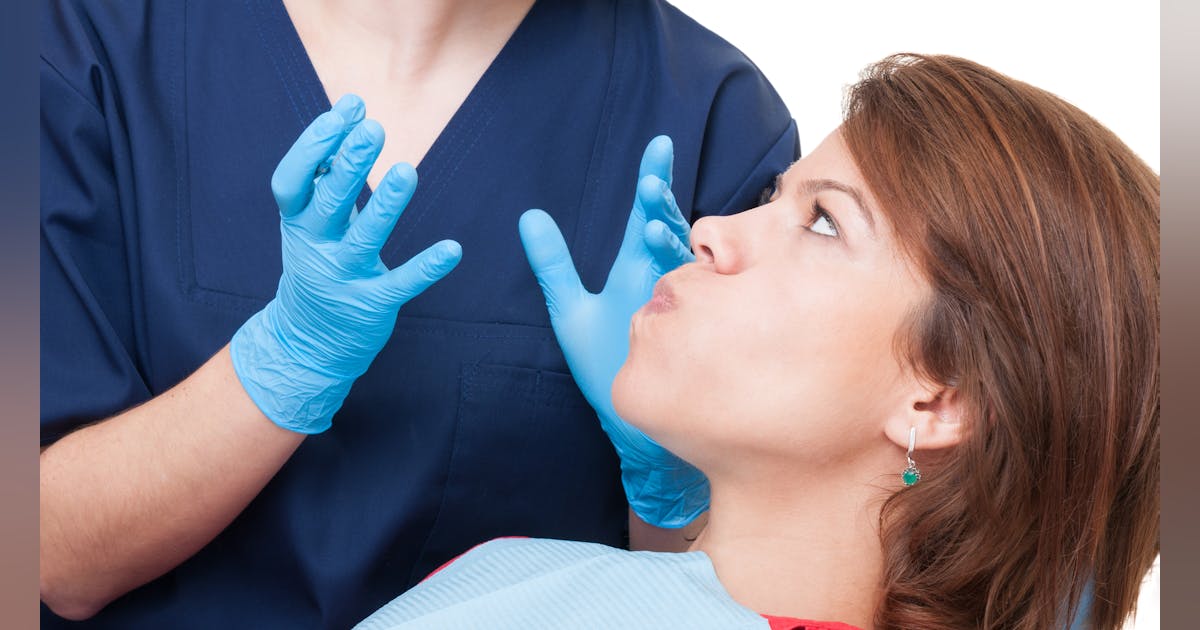 We all have things that drive us crazy. For dental professionals, patients are sometimes one of them. Do not mistake yourself. We love you. We got into healthcare because we have a passion for caring for people and making a difference. But that does not mean that nothing penetrates us. Check out some of our biggest pet peeves (and maybe consider skipping them the next time you go to the dentist).
Say "I hate the dentist"
You wouldn't believe how many patients say how much they hate us when we take them back to their appointments. While I understand that's not me personally, it annoys a person over time to hear that you're hated. If going to the dentist isn't your favorite, let your provider know you're nervous or scared, but try not to talk about it about your provider. Believe me, we've heard it before!
Not disclosing your medical history
We are part of your health care team, so we need to understand what is going on throughout your body as it relates to your oral health. The fact that patients refuse to fill out medical history forms or just say 'no change' only to find out they had a stroke two weeks ago when the dentist comes for their checkup doesn't just make us fools; it can also compromise your care. Please come to your appointment with a list of medications and let us know what is going on with your health.
Lying
We to know you haven't flossed or brushed for two minutes or whatever story you're telling. Seriously, you're not fooling anyone. If you're not going to follow any of our home care recommendations, let us know. We may be able to recommend something you can engage in that could have a positive impact on your oral health.
Do not lie down, open your mouth wide or turn your head
I understand; you feel like you're standing on your head when you're lying down. And if you're ever scared of the dentist, that's a vulnerable position. But I need you to think about us for a minute. If you refuse to lie down, I am forced to transform my body into excruciating positions. And over time, it could jeopardize my health and my career. The more docile you can be to lie down, turn your whole head (not just move your eyes), and stay wide open, the better we can treat you and stay in our career. If you're really uncomfortable or have any medical conditions that make it difficult to lie down, let us know and be prepared to try using pillows to help or a bite block to hold your mouth. opened.
Refuse to swallow one's own saliva
I promise your saliva won't turn poisonous once we put our hands in your mouth. Unless we tell you not to, it's safe to swallow. Sitting down to spit or need a suck every few minutes makes the date longer and really frustrating. On that note, though, don't get too close with the saliva extractor. Some patients like to close their lips around the suction and move it around their mouth. You're exposing yourself to saliva reflux from previous patients. Yes, that's rude!
Waiting to go to the bathroom until we call you back
Seriously, you've been sitting in the reception hall for 10 minutes, and NOW you have to leave, just as I'm bringing you back? Jeepers, we already have a hard time staying on time. Help me here. Please do your best to be on time and be ready to be seated when called back.
Using your phone during the appointment
Speaking of punctuality, please put away your cell phone. This is a medical appointment. The fact that you are holding your phone in front of your face while I try to look into your mouth bothers me. And stopping your procedure for answering phone calls and then continuing to take that call is downright offensive. Unless it's a real emergency, put your phone on silent and let us take care of your health.
Do only the treatment covered by your insurance
Your insurance company isn't looking out for your best interests, but your dental team is. There could be treatment that our antiquated, profit-driven insurance industry has not deemed worthy, even though those decision makers have not attended dental school. If the treatment plan we recommend is overwhelming, ask us how we break it down into something you have the time, energy and money for.
Bonus—but then want to whiten your teeth!
Either way, don't turn down a treatment plan when there's a disease present in your mouth and then ask to have your teeth whitened! Cavities, abscesses and gum disease are infections. We need to take care of that before worrying about cosmetics. We will be more than happy to incorporate this into your treatment plan, but please do the necessary first.
In truth, we will accept all of the above and always treat you as our favorite patient. But with the high rate of burnout in all industries, it would be a win-win if you made our day a little easier: we'll have a better date and your health will benefit.