Alpha Omega – the Jewish dental fraternity | Guest columns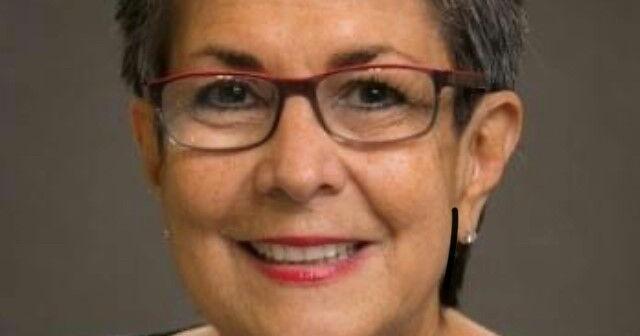 More than 100 years ago, the medical profession was very different. Jews faced anti-Semitism on campus and discrimination in the workplace. Quotas existed at all major universities that limited the number of Jewish students admitted. For this reason and more, the Alpha Omega International Dental Fraternity was created.
AO was founded at the University of Maryland School of Dentistry in 1907 by a group of Jewish dental students. These students were not allowed to form social groups, so they created Alpha Omega, a professional fraternity. Their mission was clear; end discrimination within higher education institutions and beyond. Throughout their existence over the past 115 years, their impact has been widespread and long-lasting. Now known as the Alpha Omega International Dental Society, they not only broke down barriers for future Jewish dental professionals, but also paved the way for greater participation by female dental students and female dentists.
Locally, the Cleveland Alumni Chapter focuses on providing educational programs to enrich the careers of their members. Their meetings are held at the Cleveland Jack, Joseph and Morton Mandel Jewish Federation building in Beachwood, and they adhere to all kashrut guidelines. These meetings are held three times a year, with additional study group sessions throughout the year. Since the start of the pandemic, the Cleveland chapter has been holding online meetings and programs.
The Cleveland Chapter has had a national presence in years past, with four Cleveland members serving as international presidents: the late Dr. John Samuels (1965), Dr. William Rose (1978), the late Dr. Bernie Stone (1993) , and Dr. Steven Marsh (2018). Their leadership and vision, along with the efforts of our local members, culminated in the development and continued support of Israel's two dental schools in Jerusalem and Tel Aviv.
Our alumni provide mentorship opportunities to Case dental students as well as interested high school and college students in our community. Many of our former AO members also volunteer hours at dental school and through Medworks. We are proud of our relationship with the Mt. Sinai Health Foundation for programming support and for dental student scholarships to attend AO regional and international meetings. If you know of students interested in a career in dentistry, have them contact our Alpha Omega members. Our experienced members work in a wide variety of dental health areas, including general dentistry, periodontics, orthodontics, endodontics, pediatric dentistry, oral surgery and more. They can provide a wealth of knowledge and resources for prospective students.
We are proud of our deep and longstanding relationship with Cleveland's Jewish community. We feature our members in Cleveland Jewish News' annual Rosh Hashanah ad and are proud to partner with and support the annual Smile! We've Got You Covered dental section of the CJN. We welcome new members to our organization to enjoy our fellowship honoring our Jewish heritage while helping to achieve professional excellence and high-trust networks and relationships. In this way, Cleveland Alpha Omega members are able to provide personal and professional dental care to the Northeast Ohio community.
For more information on AO, visit ao.org.
Dr. Sylvia Malcmacher Kramer is a locum dentist in various offices throughout northeast Ohio. Additionally, she is a clinical dentist in the dental hygiene program at Lakeland Community College. She is the Membership Chair of the Alpha Omega Dental Society, Cleveland Alumni Chapter and can be reached at [email protected].